Ski & Snowboard School 2017-18
Improve your skills and boost confidence!
Our friendly English speaking instructors will ensure you have a fantastic experience here at Rusutsu. Whether you are a first time skier/boarder or a seasoned enthusiast, the Rusutsu Resort snow sports team can help you achieve your aims, have fun and get the most out of your winter holiday.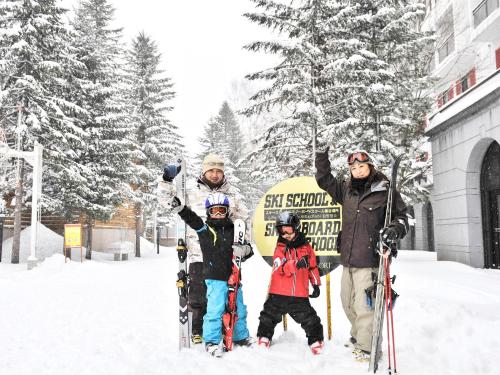 We offer a range of private lessons to meet your needs whether you are looking for a fun lesson with your family or require 1:1 time with one of our dedicated instructors, we have a lesson perfect for you. Our lessons are designed to perfectly cater for individuals, friends and families.
Private Lesson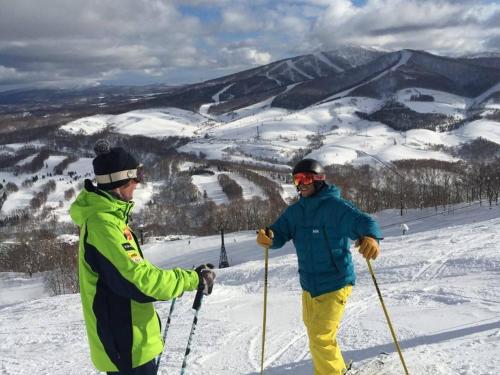 For personal feedback and specific attention, a private lesson is the best you can get.
Rusutsu Resort International Instructors teach private lessons exclusively to ensure you receive the highest quality instruction and make the most of your winter holiday.

A One-on-One Private Lesson is the fastest way to improve!
Tailor the lesson to suit your needs (select meeting point, break times)
Take a lesson with up to 8 family and friends (similar ability essential).
Choose what you want to work on!
Be guided to the best places on the mountain.
A wide range of lesson times and durations.
Price Guide 2017-18
Private Lesson – Ski
Private Lesson – Snowboard
Early Morning Refresher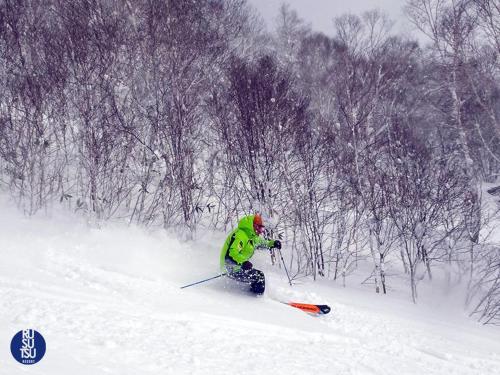 The Early Morning Lesson is the perfect environment to refresh your technique and improve your skills. Make the most out of your holiday and get out early to enjoy the fresh snow/perfectly groomed trails with your dedicated instructor. This lesson is a great option for guests on a budget who are looking to make progress.
Evening Lesson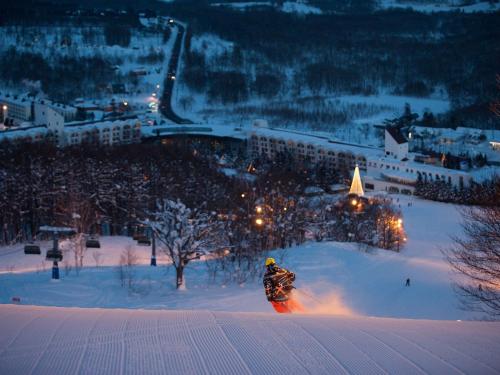 Get more from your day by taking a fun evening lesson to brush up your technique and get a few tips. This lesson is a great option for people on a budget. Learn while the sun sets and the trails empty at this spectacular time of day. You can also enjoy perfectly groomed trails at this time as the Eva course is groomed and re-opened.
Night Lesson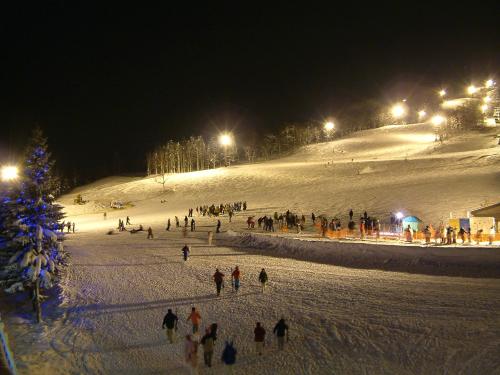 A night lesson is also an excellent way to review what you have learned in the day or a great way to refresh your technique ready for the next day. Skiing at night time under the lights of the resort is a great experience.
Notes
All Lessons
Changes to lesson start time/date must be confirmed 24 hours in advance of the designated start time. For changes via email please allow 48 hours. (All changes subject to availability).
Lessons will not be extended, rescheduled or refunded due to the late arrival of guests, for any reason.
Lesson Cancellation must be confirmed 24 hours in advance of the designated start time. For cancellation via email please allow 48 hours.
If a lesson is cancelled within 24 hours or no shows, the full lesson price will be charged.
Full payment is required in advance to secure booking.
For all online booking, a 5% processing fee will be charged for any cancellations of purchased lessons. The fee is collected during the initial payment. The fee is non-refundable.
Lessons are limited to same ability level and discipline for more than 2 participants.
Lesson may be changed or cancelled if the ski area is closed due to operational or weather condition.
All lessons for guests age 4 years old and above.
Prices listed are per instructor.
Prices do not include equipment (skis & snowboards) or lift tickets. Lift ticket included with 1-3 hour, level 1 lesson (lesson time only).
Please note that rental shops and ticket office are in different locations. It will be crowded during busy periods, so allow time accordingly.
It is the owner or borrower responsibility and obligation for any lost, stolen and damaged equipment during a lesson. Including lost lesson time or any replacement costs.
Instructors will not supervise lunch breaks.
Lunch not included in lesson.
Ski school reception phone line may be busy prior to lesson start.
For special requests, please contact the Ski School directly.
Early Morning Refresher
1 hour Early Morning Refresher not recommended for first time skiers/ snowboarders.
Evening and Night Lesson
Please make a reservation by 15:00 for Evening and Night Lessons.
How to book a lesson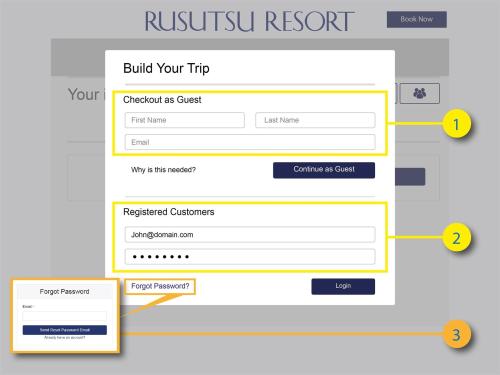 Rusutsu Ski & Snowboard School Reception
If you have any questions or require further advice, a member of staff will be happy to assist you.
Rusutsu Ski & Snowboard School Reservations
Tel: +81-(0)136-46-3280
E-mail: school@rusutsu.co.jp
Opening hours: 8 a.m. – 5 p.m.
Located at South Wing, attraction office of Rusutsu Resort