Gondola and Lift Tickets 2017-18
Electronic Lift tickets
Keep your ticket safe inside your jacket and enjoy simple, easy access!
We have recently introduced a new electronic lift ticket system for fast, efficient, hands free access. Electronic gates have been placed at the entrance most major lifts, with scanners (located on both sides) able to read passes stored inside jacket pockets. Never worry about displaying your pass again as our new system will make it easier to enjoy the mountain.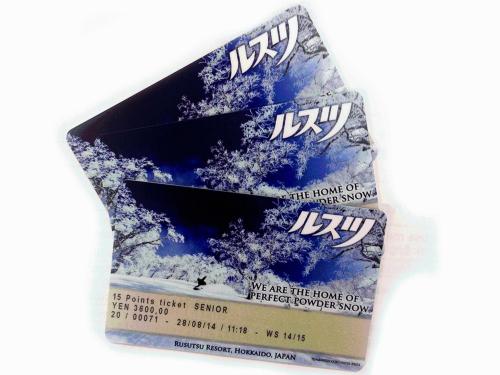 How to Use
Place lift ticket in your jacket pocket
Approach the electronic gate
Scanners will read the ticket
The gate will then automatically open
Proceed to board the lift
Lift Ticket Deposit
For winter 2017-18, lift ticket deposits will no longer be required.
Old lift ticket deposits can refunded by returning the ticket to the hotel frond desk or ticket office. (Specific lift tickets, such as Snow-Miku tickets, and damaged lift tickets will not be accepted.)
Pricing for Gondola & Lift Tickets
Notes:
Child rate applicable to 4-12 years old.
Senior rate applicable to 60 years and above (proof of age is required)
Multiple day tickets (*) Ski until 5:00 p.m. of the last day.
For guests requiring passes for 8 days or more, an additional fee (Adult ・JPY 4,950, Child JPY 2,475, Senior JPY 4,100) will be added to the 7day ticket, per additional day required.
Coupon ticket: 2 pts for Quad Lift, 3 pts for West Gondola, 4pts for No.2
East Gondola & Isola Gondola, 1 pt for Pair Lifts.
It is free to use Tower Pair Lift, No. 1 East Gondola, No. 1 & 2 Across Pair Lifts.
Closing time is subject to change.
Operation of gondolas and lifts are subject to change or cancellation due to weather conditions.
Other issues will be based on lift operation Terms & Conditions.
K-Winter Pass
・Enjoy 4 unique resorts all season long with the
K- Winter Pass
!
・Take advantage of special benefits for pass holders!
・Book early to make great savings!