You can enjoy the indoor sports facilities at Rusutsu without being influenced by the weather.
Climbing School (Bouldering for beginners)
For those with interest but no experience, don't worry. Our friendly instructors are ready to teach you all the basics.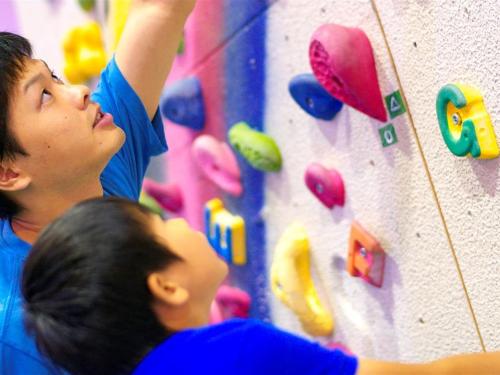 [Period] Late Nov - Mid Feb (scheduled)
[Duration] 90 min
[Time] (1)10:00 - 11:30 (2)13:30 - 15:00 (3)18:30 - 20:00
[Location] Within Rusutsu Resort
[Participants] 2 or more
[Price] JPY 3,240
[Language Support] Japanese, some English
Notes
Price includes shoe rental.
Please wear comfortable clothing suitable for sports.
Pre-school children are required to be accompanied by a parent or guardian.
Reservation is required by 17:00 the day before.
Rusutsu Fitness Gym
Maintain your exercise routine while you stay with us or let us help you design one just for you. Our well-equipped gym area has everything you need to work up a sweat.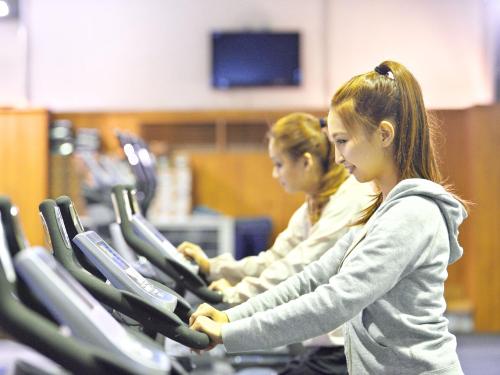 [Period] From late Nov to mid-Feb
[Duration] 2 hours
[Time] 10:00 – 20:00 (reception by 19:00)
[Location] Within Rusutsu Resort
[Price] Adult JPY 1,080 (age 16+)
[Language Support] English
Note
Please bring your own shoes and drink. (No shoe rental service available.)
For Reservations
Some activity programs have scheduled holidays. Please confirm the details listed with us to ensure the activity you want is available during your stay.
For additional schedule information or participation in upcoming events, please inquire directly at the Rusutsu Resort Activity Desk.
Contact Form:
Please specify information below in the Message section!
- Check-in Date & Check-out Date
- Hotel Name you will stay (Rusutsu Resort Hotel & Convention or The Westin Rusutsu Resort)
- Gender of a representative person (Male or Female)
- Age of children if children included in your party

Thank you for your cooperation.