Super Jumbo Pool in Rusutsu Resort Amusement Park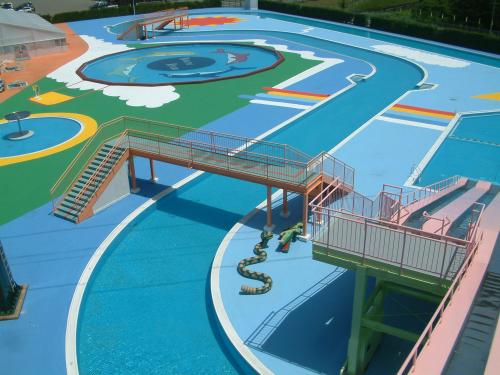 If you fancy a swim to cool down or you want to have some fun in the water, Rusutsu has everything you need and more! The water temperature is set at 28℃ on average so you can always have a wonderful time here.
[Period] July 23 - August 23, 2020
[Opening Hour] 9:00 am - 4:00 pm
[Price] Free of charge for Amusement Park Ticket Holders
Lazy Pool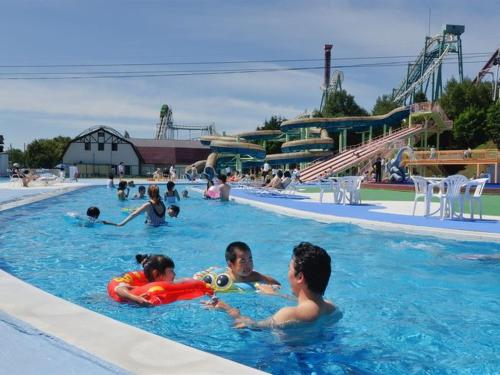 At a massive 300m in length Rusutsu's lazy pool is the longest in Hokkaido! Float on the water, relax and just go with the flow.
Aqua Coaster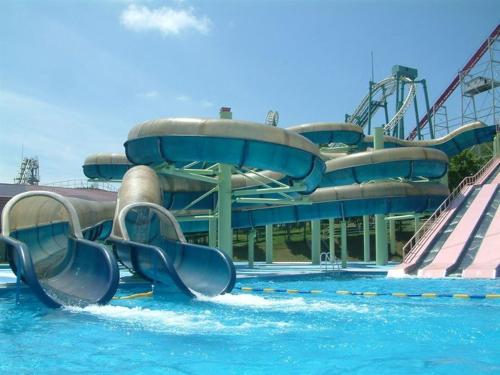 When you talk about the thrills of the water park, you won't forget this one. One slide in the coiled snake like tube just won't be enough!
Slider Pool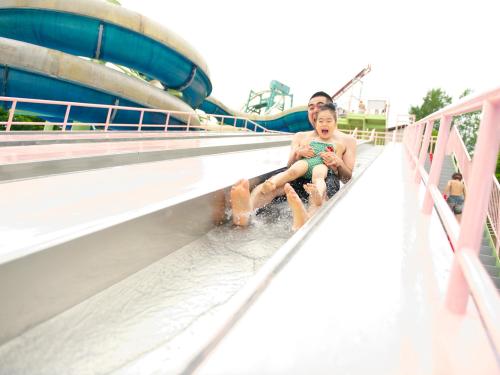 There are two different types of slides and 4 to try, enter the water with a splash!
Fountain Pool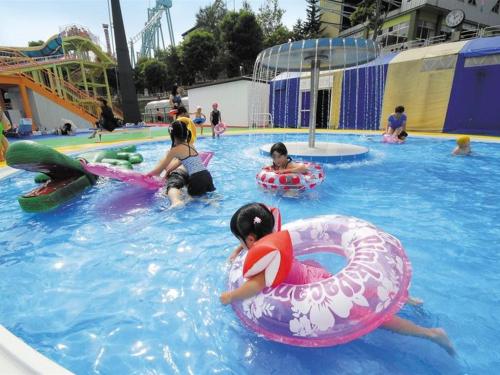 Small children will love to play in the family pool; there is even a fountain in the middle of this little oasis.
Circular Pool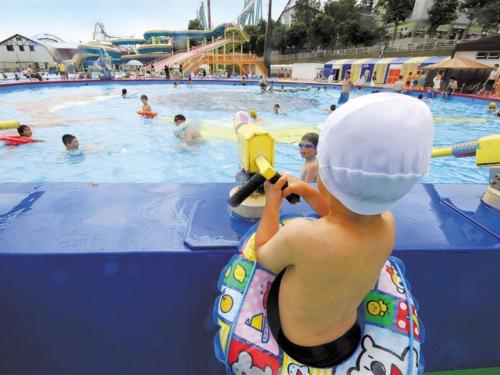 The circular pool is where children can play to their hearts content. There are water pistols and plenty of pool toys to enjoy; the playful dolphins that decorate the pool set the mood.
Competition Pool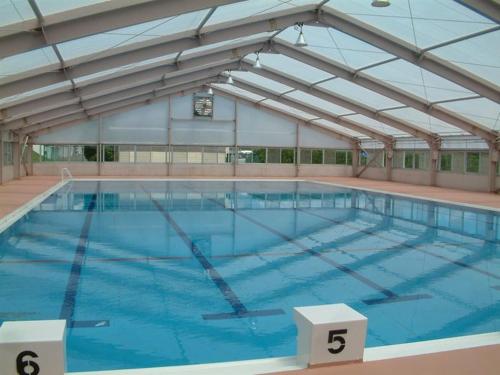 This swimming pool is 25m in length with warm water, it is the ideal place to do some laps and concentrate on your swimming. It is covered so there is no need to worry about the weather.
Indoor Wave Pool & Aqua Coaster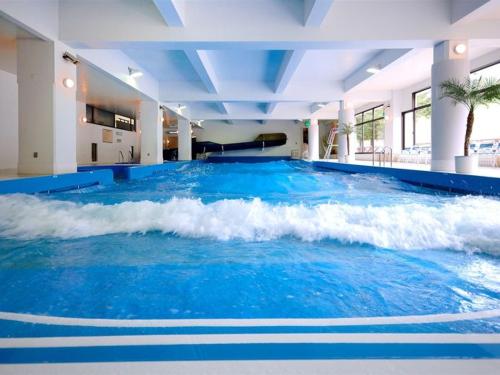 The Indoor wave pool is located inside the South Wing of the hotel and features an aqua-coaster. It is open all year round, heated and great for making a splash.
About the safety of Rusutsu Resort's Super Jumbo Pool
Our Super Jumbo Pool is regularly inspected for safety, before, during, and after each day's operation. The water inlets of the lazy pool and others are carefully constructed from steel plates with punched-out holes so that any solid objects will not be swallowed. The inner tubing beyond the inlet is separated into two lines to further decrease the negative pressure, making the suction effect so mild that you can barely sense the vacuum pressure when you touch it. With steel bars attached eight centimetres apart, the system has multiple layers of safety protection.
We at Rusutsu Resort also periodically inspect each and every screw and piece of equipment, to make sure we are providing the right system and the right environment to you for worry-free enjoyment.
Terms and conditions for use of the pool
Operation is subject to cancellation, in part or in whole, due to weather or other conditions. When the outdoor Super Jumbo Pool is closed, we may open the Indoor Wave Pool earlier for use by day visitors with park admission tickets. In such cases, day visitors may use the pool until 5:00 p.m.
Park admission ticket covers the use of Super Jumbo Pool facilities.
Overnight guests may use Indoor Wave Pool free of charge. Day visitors may use it for an extra fee of JPY 1,080 (all ages, tax included).
Floats and other goods are available for rental and use in the pool. Please inquire onsite for details.
Pools are always monitored by the guards. Please follow their instructions at all times.
Small children must be accompanied by guardians when using the pool.
No food is allowed within the pool area.
Those that pose a hazard or threat to other guests, such as intoxicated persons or guests with contagious diseases are not permitted within the pool area.
Dangerous or fragile objects such as glassware are not permitted.
Animals or anything that may disturb other guests are not allowed within the pool facilities.
Goggles (except for swimming specific types), snorkels or any other diving/surfing equipment are not allowed.
We ask you to kindly cooperate with us in keeping the facilities clean and hygienic, as well as not disturbing other guests, throughout your stay.
Please enquire with our staff onsite for any questions regarding the use of the pool facilities.
Note for Drone Operations
This notice applies to all parties interested in operating drones on Rusutsu Resort property/within and around the resort area.
Please note drone operations are NOT permitted in/around the Rusutsu Resort Area. Regarding press/media parties, pre-approved permission from the resort management is required for all drone operations.
Thank you for your understanding.