Rusutsu Resort International Ski & Snowboard School – Operations Assistant.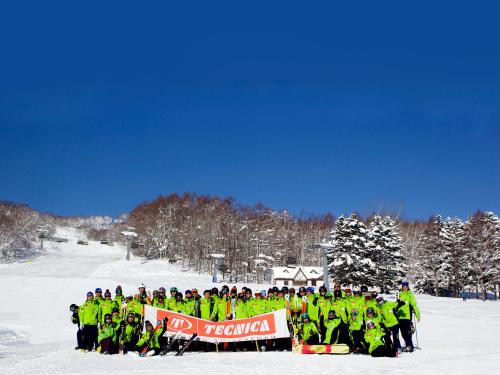 Rusutsu Resort International Ski & Snowboard School is looking to recruit an operations assistant to assist with daily school operations.
This role will include liaising with the international instructors team, international guests and reception to ensure the school runs smoothly on a daily basis.
Job Description
The Operations assistant will report to the ski school manager or supervisor working to support the daily operations team, international instructors and guest service staff.
Main Duties
Help manager/supervisor with daily school operations
Greet/check-in guests at lesson meeting points.
Assist with any minor instructor/guest queries.
Supervise the beginner lesson area and occasionally help with snow clearing.
Support instructors with supervised lunch breaks.
Help guest service team at peak times

We are looking for a professional, reliable, team player who is happy to work in an international operations team. This job will be mainly based indoors but there will be plenty of time to get out for a ski/snowboard.
Job Requirements/Selection Criteria
Fluent conversational English
Outstanding communication skills
Prior experience in customer service
Passion for winter sports
Wiliness to be flexible and learn on the job­
Experience with Microsoft office products.
Highly Motivated
Additional Criteria
Conversational Japanese
Any additional languages
Experience working in the snow sports industry
Experience working with children
Benefits
Great working conditions
Competitive pay
Free ski-in/ski-out staff accommodation
Free access to the resort facilities (swimming pool, hot spring etc.)
Subsidised meals in the staff canteen
Free season pass for Rusutsu Resort
Free gear rentals
20% staff discount at all resort shops/food outlets
Regular Training & the chance to take additional Japanese SAJ Ski & SNB certifications
Full assistance with bank accounts & government paperwork
Regular ski school events and parties
Visa sponsorship for suitable candidates
A large vibrant team of Japanese and international staff
A REAL Japanese cultural experience.
Fixed Term contract
December 1st , 2018– March 31st, 2019
Salary: Fixed hourly wage/approximately 40 hours per week.
Must be eligible for Working Holiday Visa or meet visa sponsorship criteria
How to Apply