Shop Information
Rusutsu Resort offers a wide range of hotel facilities. Enjoy shopping in a memorable arcade surrounding a two-storey merry-go-round, with shops featuring souvenirs from around the world, quality goods and even wine cellars all side by side.
North Wing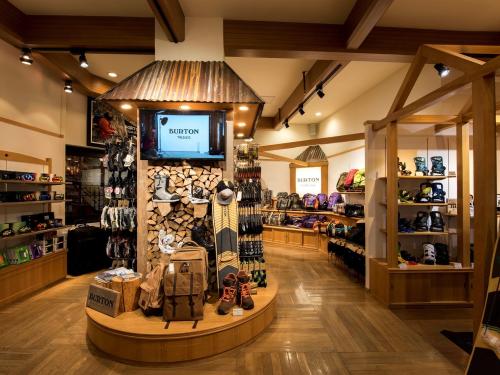 BURTON RUSUTSU
This rustically themed store will be the perfect place for Rusutsu guests to pick up the latest and best snowboard gear, before hitting the mountain. It features a wide range of exclusive Burton gear including snowboards, boots, apparel, goggles, accessories and kids apparel.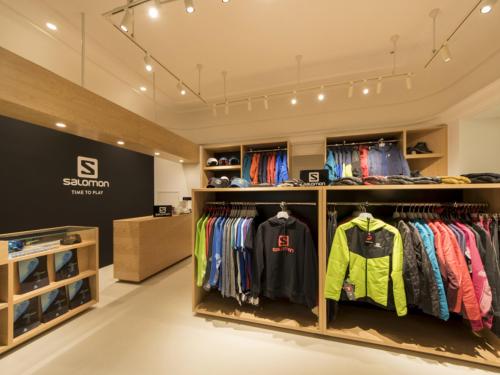 SALOMON STORE RUSUTSU
Just like the rental equipment shop SALOMON STATION, the retail brand store opened last winter.
The store is equipped with a fitting area. Salomon Store Rusutsu
offer a wide range of items recommended for winter sports such as ski/snowboard gear and wear, goggles, helmets, and all-season mountain sports such as shoes and accessories.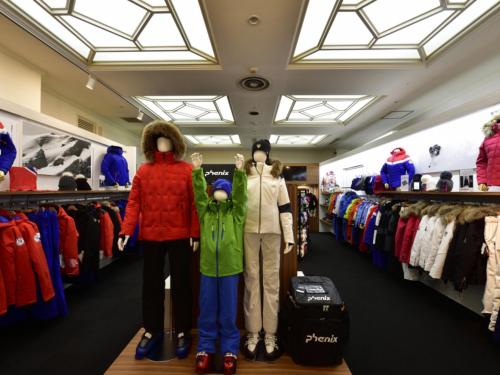 PHENIX STORE RUSUTSU
Phenix is a well and long-established technical Alpine skiwear brand that produces Japan Ski Team official wear.
The PHENIX STORE RUSUTSU has a rich lineup of phenix products, from high-performance and high-quality ski wear and accessories such as gloves and knit caps.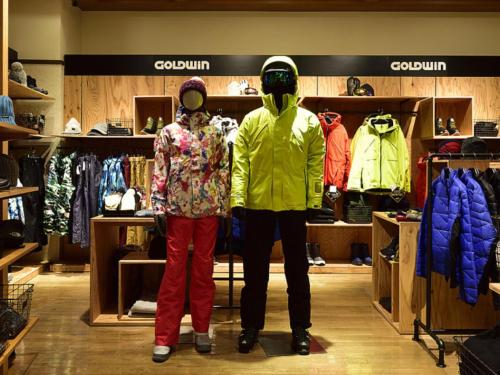 GOLDWIN STORE RUSUTSU
Offering different brand selection including GOLDWIN, THE NORTH FACE, ESTIVO products. High-quality, high-performance wear and accessories that help you stay comfortable during your ski trip. Also, explore the ski & winter wear for children & toddler as well as the wide range of outdoor wear and other products.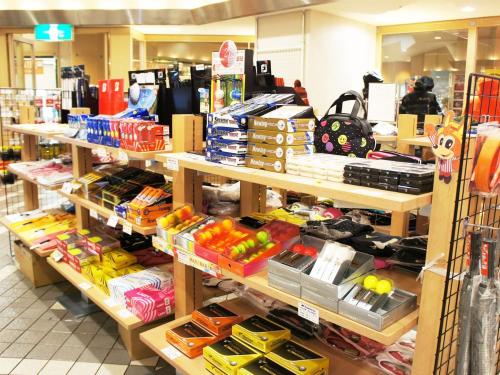 Vivace
Stocks a diverse line-up of ski and snowboard, golf, tennis and other sports goods as selected by professional players.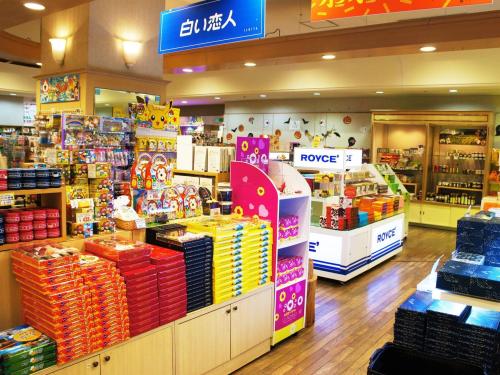 Colorful
Deals in daily necessities, household essentials and original Rusutsu goods that are sure to meet all your needs during your stay.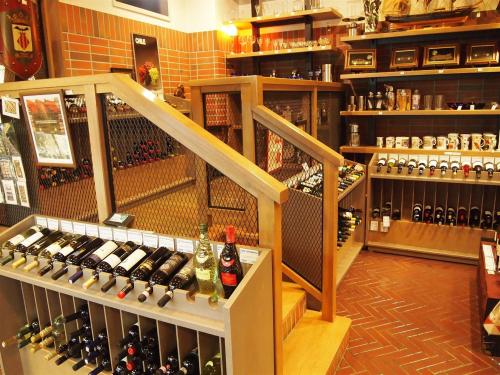 Casa Blanca
This liquor store has a fully stocked wine cellar with a vast selection of wines from across the globe as well as original wines from Hokkaido and around Japan.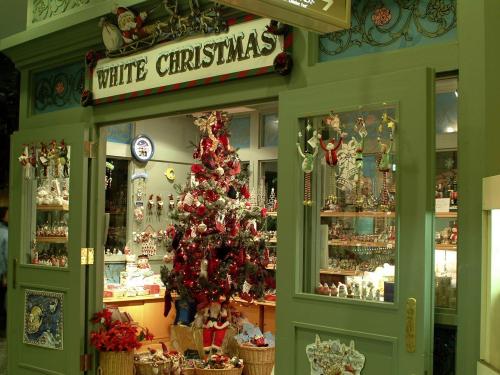 White Christmas
We offer a wide array of Christmas goods, including cards and wreaths, all year round.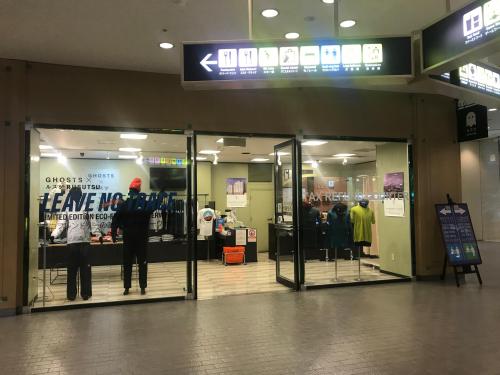 Hanamaru
Test our new collaborated clothing with Ghosts at Hanamaru.
Ghosts is a new eco-friendly technical outwear right here at Rusutsu to discover its best features. The Ghosts outerwear will ensure you stay warm and dry while exploring the Rusutsu powder.
You can also find the tax refund counter at Hanamaru.
South Wing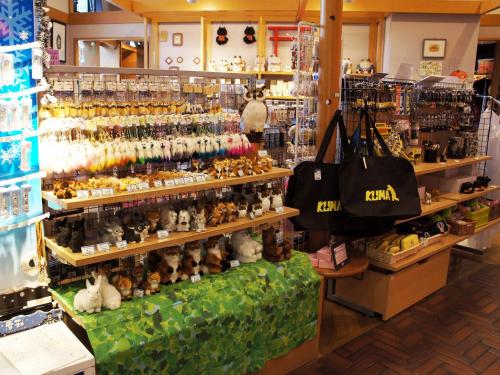 Daniel Street
A souvenir shop filled with "Yukara-ori folk crafts" (a traditional Hokkaido handicraft), woodwork and other articles perfect as gifts from Hokkaido.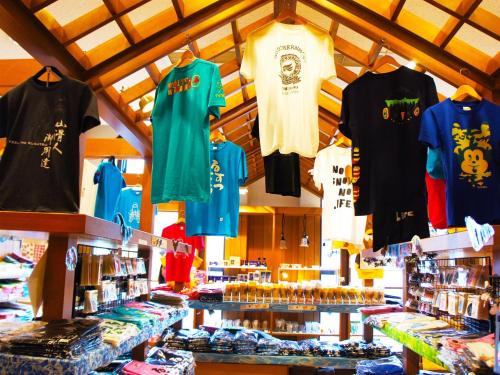 Kurofuneya
We have a selection of glassware renowned for being a part of Otaru culture. A colourful handmade glass sculpture will remind you of your trip to Rusutsu.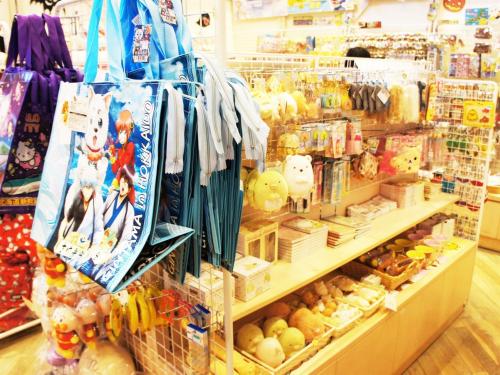 Tiny Bear
This is a fairyland with a myriad of stuffed animals, fancy products and character goods you cannot help but buy as souvenirs.
The Westin Rusutsu Resort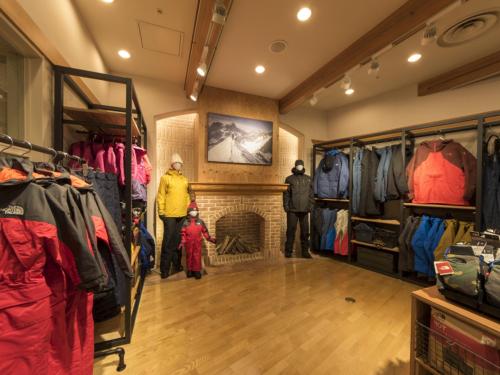 The North Face store is located at The Westin Rusutsu 1/F.
Find everything you need for alpine skiing at our new Salomon store found in North Wing. Salomon products provide a perfect blend of style and comfort for the slopes.
North Face offers a wide range of high-quality, high-performance ski gear and fashionable casual clothing.