Everyone Can Play
We always invite everyone to experience the joys of Rusutsu no matter where they are from. All kids are welcome to join the fun of the Daniel Kindergarten. Please note that these programs are only available with Japanese speaking staff. Our trained staff make every effort to ensure your child is safe and having a great time. Children love to play together so they don't mind, we hope you won't either. Please contact us if you have any queries or concerns regarding your child and these programs.
Crayon Shinchan Kids School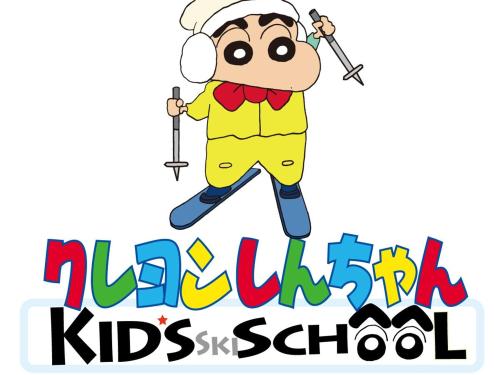 Crayon Shinchan Kids Park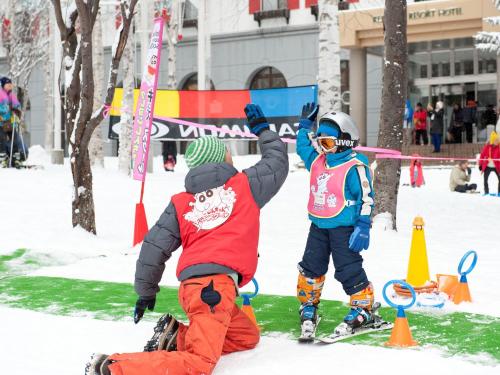 Kids will love this exclusive winter playground packed full of fun features and exciting activities. After paying the entrance fee everyone can use the snow escalator to enjoy unlimited tubing, snow bikes and many more fun activities all day.
Operating period: mid December, 2017 – early April, 2018 (scheduled to open)
Hours: 9:00 – 16:00
Daily admission price: JPY 1,300 for kids aged 3 years and above (including adult and guardians)
Free admission to kids under 3 years old
Daily admission price includes unlimited use of all park features
The brand new Day-care Center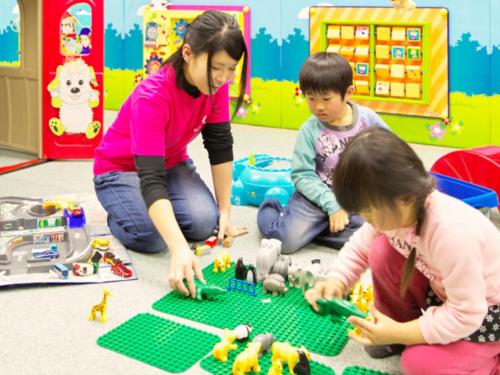 The newly refurbished day care centre was opened in 28th December 2018. Staffed by qualified nursery teachers, our day-care centre's support system provides parents with safety and peace of mind so that they can relax and enjoy themselves.
Located at Highland lodge 2/F, guests can be conveniently accessed without leaving Rusutsu Resort Hotel & Convention (North & South Wing).
Location
Highland Lodge 2F near Horn Cafeteria
Open Hours 08: 30 - 18: 30
Fee JPY 1,296 / hour (tax included); An additional hourly charges will apply for late pick up.

Meal time
Lunch Time: 11: 30 - 13: 00 ; Lunch fee: JPY1,080 (tax included)
Snack Time: 15: 00 ~ 16: 00 ; Snack fee: JPY216 (tax included)
Service provided by trained Japanese staff.

No service is provided out of working hours.

Booking is required. 100% cancellation fee will be charged for cancellation on the day.

If your child has allergies, injuries or injuries, please inform us in advance when making a reservation.