Mt Isola First Tracks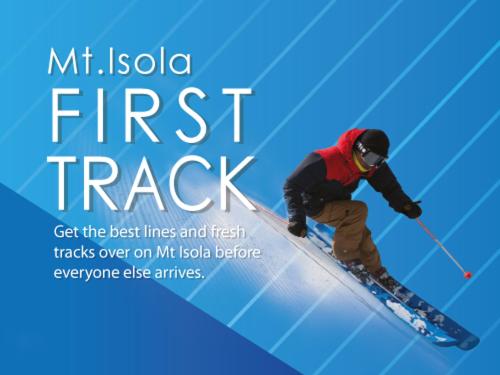 Enjoy this special experience as a limited number of resort guests can enjoy the first tracks from the top of Mt Isola before the ski area opens. Purchase this special ticket to access Mt Isola before anyone else arrives.
[Period] 1-5, 12, 19, 26 January, 2, 9, 16, 23 February 2020
[Price] JPY 2,200/ per person
[Schedule]
08:15- Meet at the main entrance of the North & South Wing Hotel
08:30- Bus to base of Mt Isola
08:45- Gondola ride to top of Mt Isola
09:00- Start skiing/snowboarding
*Reservation required
*Maximum number of guests: 60 pax
*May be cancelled due to poor weather
*Price does not include lift ticket
*Available terrain may be subject to some restrictions, depending on weather, snow and course condition.
[To Reserve]
TEL: +81-136-46-3111 / EMAIL: info@rusutsu.co.jp
Mt. Isola Scenic Tour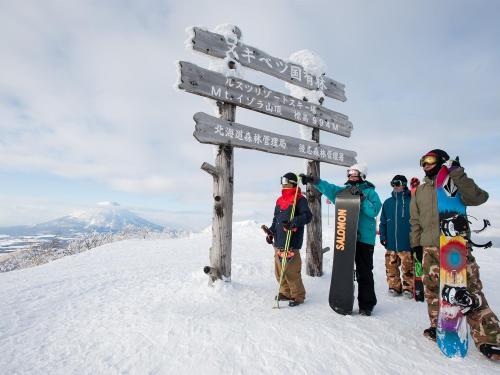 Enjoy stunning 360° panoramic views from the summit of Mt Isola
Enjoy this activity which allows everyone to see breath-taking views from the summit of Mt Isola. Guests do not need to be able to ski or snowboard to enjoy this activity as everyone can access the top of the mountain, by gondola.
On clear days Mt Isola provides stunning views over the Hokkaido landscape, including views of; Mt Yotei, Lake Toya, Niseko and the Pacific Ocean. The summit of Mt Isola provides the perfect background for memorable winter pictures to remember your holiday in Hokkaido.
[Period] From 2/1/2020 to 3/31/2020
*Schedule may change due to weather conditions.
[Time] 13:15 - 15:15
[No. of Participants] Up to 33 people per day
*Reservation by the day before is required
(Inquiries on a first-come and first-served basis).
[Price] 2,500 yen per person (incl. tax)
*Price includes gondola ride and a free drink at Isola 2000
*Please buy a ticket at Ticket Center at North Wing hotel.
*No child rate available.
[Cancellation]
No cancellation fee required.
[For inquiry]
TEL: +81-136-46-3111 / EMAIL: info@rusutsu.co.jp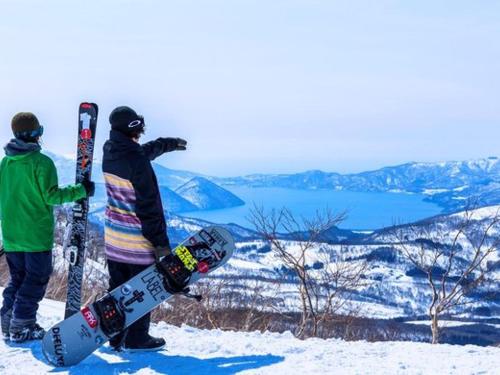 Event schedule
13:15- Meet at the main entrance of the North & South Wing Hotel
13:30- Depart from the Hotel to Mt Isola, by shuttle bus
__________________________________
13:45- Catch the gondola from the base of Mt. Isola
14:00- Arrive at the summit of Mt. Isola
(14:00-14:15 Free time to take pictures and enjoy the scenery)
14:15- Depart from the top of Mt. Isola by gondola
14:30- Arrive back at the base of Mt. Isola
(14:30-15:00 Enjoy a coffee break at "Isola 2000" café)
15:00- Catch shuttle bus from Isola base station back to the hotel
15:15- Arrive at Rusutsu Resort (Main Entrance of the North & South Wing Hotel)

[Notes]
・Program may be delayed or cancelled due to weather.
・Please dress warmly as the summit of Mt Isola is very cold in winter.
・Skiwear, gloves, hats are recommended.
Meet our adorable Reindeer at the stardust Avenue!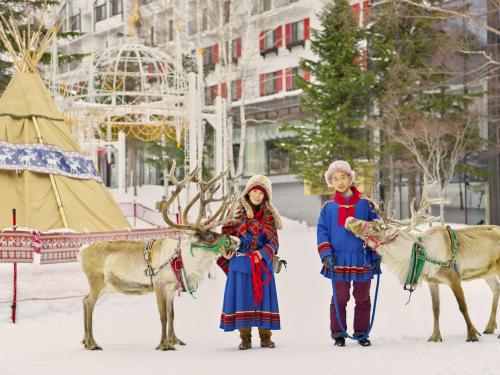 Two of Santa's reindeer have stopped off at Rusutsu to enjoy the powder snow. Guests can take special photographs and even experience a festive reindeer sleigh ride in front of the North & South Wing Hotel.
[Period] From mid Dec to late Mar
(Closed on Tuesdays)
[Time] 10:30 - 16:00
[Location] Near 1/F Entrance of North Wing
[Price]
Entrance & Memorial Photography
JPY500 (one party up to 4 people)
Reindeer Sled
JPY1,500 Over 6 years old
JPY1,000 Under 6 years old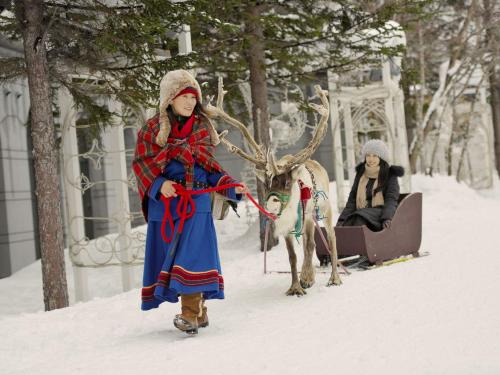 ・We accept cash only. Reindeer Park does not accept payment by credit card or room charge.
・Accommodate up to two people at a time (Total weight up to 80kg)
・Sled Operations will be suspended during reindeer breaks.
・The break time depends on the physical condition of the reindeer, weather conditions etc. Please ask our staff for details.
・We do not accept advance reservation with telephone/email etc. Application will only be made locally
100 Days of Live Music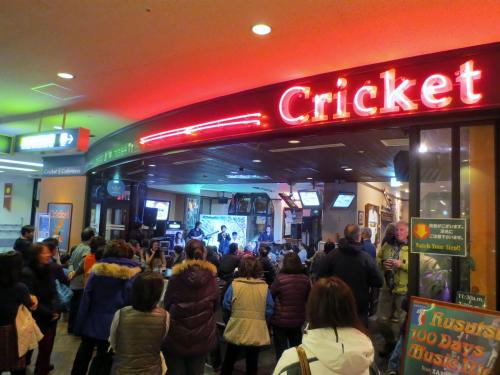 The popular Sapporo City Jazz will return to Rusutsu for the straight 8th year, offering a variety of live music every night for a 100 day period. After a day on the hill why not pop over to the Cricket Bar and enjoy happy hour followed by some amazing live music.
[Period] 20 December 2019 – 30 March 2020
[Time]
Set 1: 19:30 - 20:10
Set 2: 21:00 - 21:40
[Location] Cricket Bar
[Price] Free Entry