Rusutsu Resort features two exciting types of Terrain Park, located on East and West Mt. These parks provide a great environment to perfect your freestyle skills.
Side Country Park
Offering guests the unique experience of exploring a forest full of specially designed terrain features. This park is perfect for powder lovers, who want experience freestyle in a more natural setting.
Freedom Park
Offering guests with a fun park full of fun jibs, rails, boxes and jumps. The park features a large number of features and is suitable for all abilities.
Side Country Park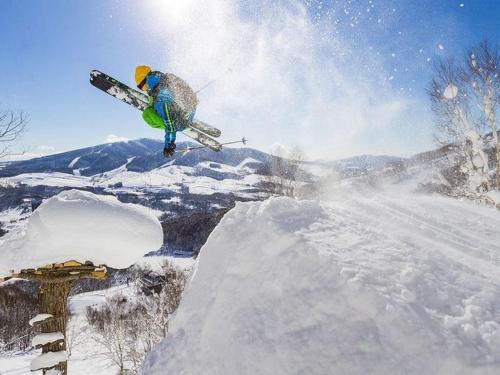 The side country park was designed in collaboration with Salomon and features a wide array of natural wooden features, blanketed in powder snow. Features range in size and design from beginner level right up to a professional standard. Guests can explore this fun forest searching for, jibs, wooden rails, rainbow trees, jumps and pillow lines. The park design and Hokkaido powder create a truly unique freestyle experience.

This park regularly attracts professional athletes and world renowned film crews!
Open Hours:
*The Side Country Park is scheduled to open from early January - Late February 2019.
Opening hours: 09:00 – 16:00 daily
Park Location
Outside Elite Course, inside Tree Run Area (Area A for experts), West Mt.
Between Tiger Pair Lift and Elite Course (Area B for beginners and intermediates), West Mt.
Park Features
Notes
Coupon tickets and one-time tickets are not valid at the Side Counrtry Park.
Only skis and snowboards are allowed.
Please make sure that the level of difficulty suits you in advance.
Please wear a helmet and protectors for your safety.
Please do not stop at landing places or blind spots for your safety.
Hiking are not allowed at the Side Country Park.
For your safety, please follow instructions by crews.
Please be aware that we are not responsible for your accident or injury at the Side Country Park.
Freedom Park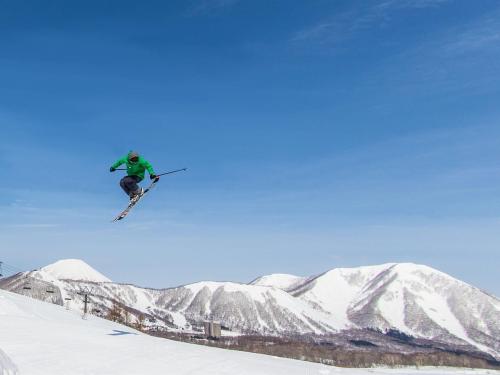 The home of freestyle skiing and snowboarding at Rusutsu is Freedom Park! This year the terrain park is bigger and better than ever with features to suit first time beginners, intermediates and beyond! The park is located on East Mt. (near the bottom of East Tignes course) and is designed for fun with items that encourage progression and will challenge your skills.
Open Hours:
*Freedom Park is scheduled to open from late December.
Open every day from 10:00 – 16:00 (until late March)
Park Layout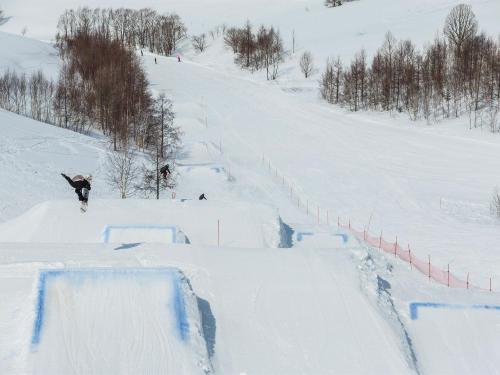 Expect a park made for fun, flow and style! The features in the park have everything you need to develop your skills and change regularly to keep things fresh. The terrain park is divided into 3 sections to make finding the features that are right for your level easy.
Easy Zone, Jib Zone and Jump Zone provide all the stepping stones to becoming a master of style!
The latest layout is set up for more fun and more freestyle skiing in the park!
Easy Zone
Perfect for getting your first taste of terrain parks. Gentle rollers and ride-on jibs make this the place to safely make your debut.
Two small jumping points are ready for your start up. And Low box is set up for beginners.
Jib Zone
Full of fun items like the long flat box or more challenging down rail will keep you entertained all day. Enjoy 3 jib series items!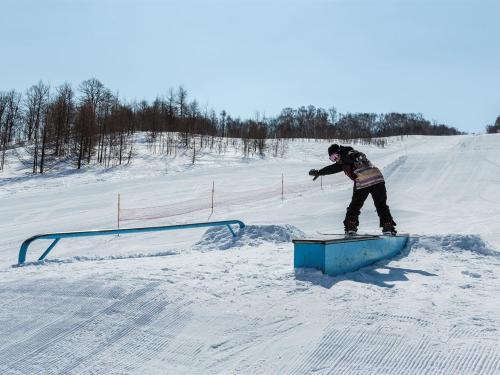 Jump Zone
Intermediate to advanced riders looking for some big airtime will find what they
need to express their freestyle freedom here. It's just up to you for 5 jumps in a row!
Note for Drone Operations
This notice applies to all parties interested in operating drones on Rusutsu Resort property/within and around the resort area.
Please note drone operations are NOT permitted in/around the Rusutsu Resort Area. Regarding press/media parties, pre-approved permission from the resort management is required for all drone operations.
Thank you for your understanding.