Share your best "Rusutsu" memories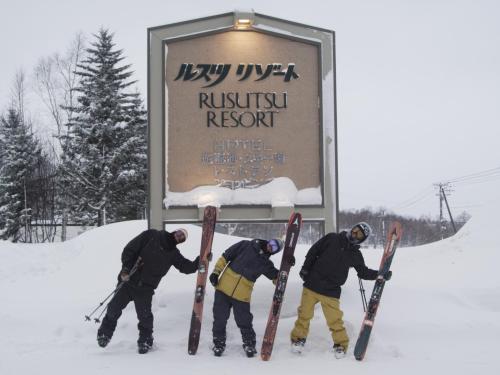 "Share your best "Rusutsu" memories and highlight your favourite photos/memories of Rusutsu Resort this winter season.
Post your favourite Rusutsu moment using hashtag #myrusutsu and follow @rusutsuresort_official via Instagram to win lift tickets for winter 2020-21.
5 lift tickets to be won every month!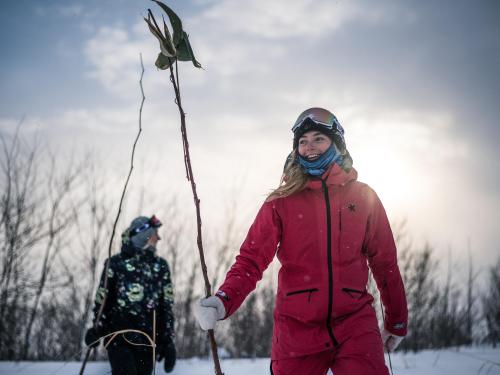 Campaign period: December 9, 2019 - March 31, 2020
How to enter:
Step 1: Follow Rusutsu Resort Official via Instagram (@ rusutsuresort_official)
Step 2: Take your best photos and videos while visiting Rusutsu Resort and share them with us.
Step 3: Post using the hashtag "#myrustusu" on your own Instagram account to enter this exciting competition.
We will then feature the best photos via Rusutsu official web page and select the winners.
※ For Private accounts, please post using hashtags relating to Rusutsu Resort and #myrusutsu. Please understand certain posts may be invalid depending on the contents/security details.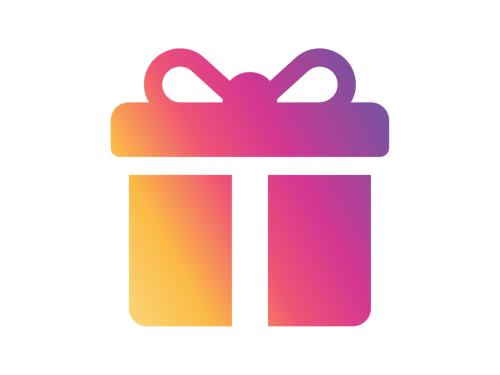 Prize
We will use a lottery system to give away
1-day tickets for winter 2020-21 for the best #myrusutsu photos. Competition winners will receive their complimentary lift tickets from late-March onwards.
We will post lift tickets domestically and internationally to all prize winners.
Winners announcements:
Winner will be announced in our Instagram story every month.
And we will contact all prize winners via direct message with the official Rusutsu Resort Instagram account (@ rusutsuresort_official).
Notes
· Please consult our official Terms of Use
Instagram Campaign Terms & Conditions
Please review these terms and conditions when entering the Instagram Post Campaign (hereinafter referred to as the "Campaign") hosted by KAMORI KANKO CO., LTD. (hereinafter referred to as the "Company"). Any individuals who have entered the Campaign will be deemed to have understood and agreed to the following terms.
Entry Requirements
Entrants must have their own Instagram account and must be following the official Rusutsu Resort account @rusutsuresort_official.

Entrants under the age of 20 must have the consent of their parent or legal guardian.

Please note that non-public posts from accounts are ineligible for consideration.

Posts of photos shall only be accepted if they are posted via Instagram.

Photos appearing in the Campaign are those posted on Instagram using #myrusutsu and are reposted in accordance with the Terms of Use provided by Instagram. Please be aware that the contents of some posts may not be published.

Regarding the portrait rights of the subject of the photo, the photographer will be considered to have received approval from such subject at the time the photo was posted. We assume no liability for any infringement of a subject's portrait rights. The entrant shall assume all responsibility in the case of any dispute with a third party.

Any content posted by you may be used on the website or in the promotional materials of the Company.

Please note that all internet connection fees and/or communication charges incurred by the entrant as a result of their entrance into the Campaign shall be borne by the entrant.

Any posts deemed inappropriate for the Campaign, or in the case of any improper usage in violation of the terms stipulated by Instagram (fictitious accounts, impersonation, multiple accounts, etc.), may result in an entry or any winning selections being declared invalid without notice.

The content of the Campaign may be altered without notice at the discretion of the Company.

Announcement of Campaign Winners
We will announce the winner on Instagram story of the @rusutsuresort_official. Only the winning entrant will be notified of a winning selection.

The winning entrant will be notified via DM (direct message) from the official Rusutsu Resort account. At such time, the winning entrant will be asked to provide personal information necessary to send their prize.

Once the winning entrant has replied by the set date with the necessary information requested in the DM notifying them of their win, said entrant's win will be finalized. Please be aware that the right to a winning selection will be invalidated in cases where the necessary information was not provided, a reply to the DM was not issued, or the content of such reply is deemed to be incomplete.

The right to a winning selection may not be assigned to a third party or exchanged for money or any other reward.

About Personal Information
Personal information (personally-identifiable information such as names, addresses, phone numbers, etc.) acquired as part of the Campaign will be handled in accordance with our Privacy Policy.

Personal information provided will be used only for the purpose of operating the Campaign such as to contact and send prizes to entrants.

Aside from the following exceptions, personal information provided by entrants will not be disclosed to a third party:

When the entrant has consented to such disclosure

When disclosing information to a subcontractor for purposes such as shipping prizes, etc.

When legally required to disclose information

Rusutsu Resort