The stunning Cherry Blossom (SAKURA)
Cherry blossom Season
See the iconic Cherry Blossom (sakura), here in Rusutsu Resort this spring as numerous cherry trees all simultaneously bloom creating a magnificent floral display, of vivid pink.
In May the Hokkaido landscape is transformed as stunning Cherry blossom blooms, combine with majestic snow-capped mountains to create incredible scenic vistas and amazing photo opportunity.
Experience Sakura from the fairway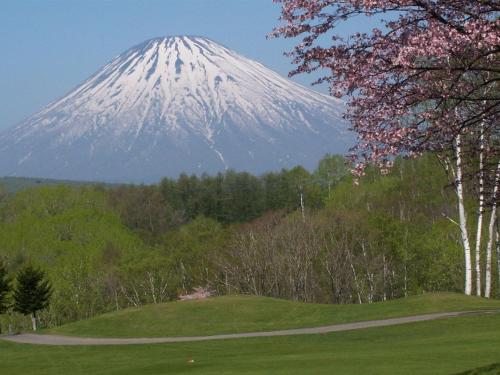 In springtime, players can enjoy immaculately maintained courses, mild weather and stunning scenery. Vivid cherry blossom displays and snow-capped mountains help to ensure a memorable experience.
Rusutsu features 4 unique 18-hole golf courses all complete with stunning views. The River and Wood course are recommended in springtime, as players can see cherry blossom set against the backdrop of a Snow-capped Mt Yotei.
Enjoy cherry blossom on the ride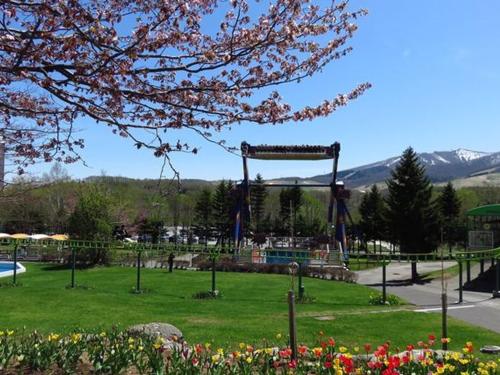 The amusement park features high number of cherry trees and in springtime the cherry blossom displays creating an extraordinary scene. Guests can enjoy the cherry blossom while exploring the amusement park. The large selection of rides and attractions help create a memorable experience. Also, in the Golden Week Holidays there are a number of special events and attractions to enjoy.

See for more information here.
Enjoy cherry blossom on the river
As the snow melts and the rivers begin to swell large rapids are crated, as the water levels rise. Fast flowing water and big waves explain why springtime is one of the best seasons for rafting in Hokkaido. Adrenaline seekers can get a unique view of the cherry blossom from the rapids creating an experience which combines stunning nature and big thrills.
Springtime Flowers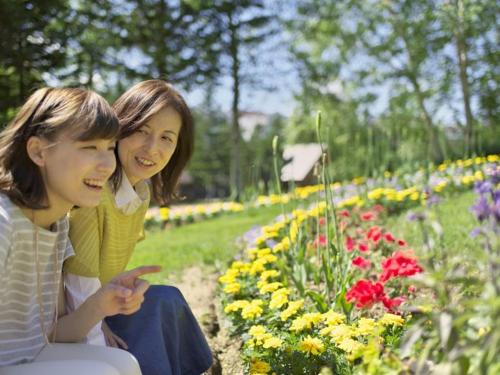 In addition to the cherry blossom there are also numerous floral displays which can be seen around the resort. From alpine meadows to manicured flower beds, spring is a great time to visit Rusutsu.