Vote for us at the World Ski Awards
We are pleased to announce Rusutsu Resort has once again been nominated for awards in two prestigious categories by World Ski Awards.
The Westin Rusutsu Resort has been nominated for Japan's Best Ski Hotel 2019 with Rusutsu Resort nominated for Japan's Best Ski Resort 2019.
After last year's triumph, at the 2018 World Ski Awards ceremony, in Austria, we are hoping to retain these awards and continue to be recognized as an industry leader.
The Westin Rusutsu Resort is seeking to defend its title of Japan's Best Ski Hotel and seeks to fend off strong competition. Rusutsu Resort is also hoping to retain the prestigious honour of being Japan's Best Ski resort for 2019.
Our dedicated team at Rusutsu Resort constantly strive for excellence and continual improvement. We aspire to show our guests that we are the ultimate winter destination.
We greatly appreciate the continued support of our guest and would be honoured if you would take the time to vote for both Rusutsu Resort and The Westin Rusutsu Resort again at the 2019 World Ski Awards.

Voting is quick and easy and we would greatly appreciate your support!
Vote for us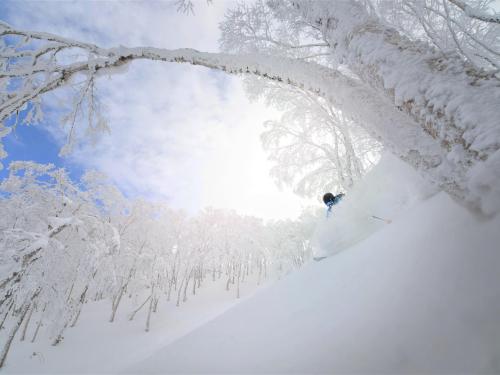 Launched in 2013, the World Ski Awards recognizes acknowledge and reward excellence in the ski, tourism and hospitality industry worldwide. Votes cast online by travel professionals and hundreds of thousands of skiers worldwide for their favorite ski tourism brands and destinations.