Frozen Fruit Bar "PALETAS" on sale in Amusement Park!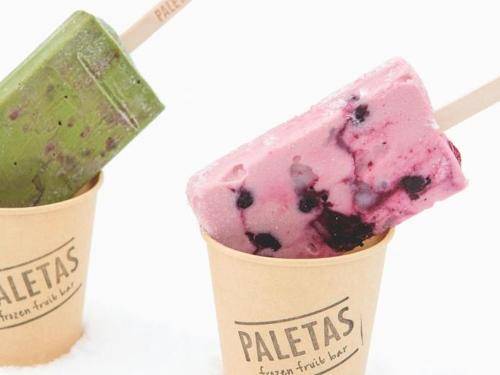 Starting from winter 2016-17, the popular PALETAS frozen fruit bars have been on sale, at the Mt Isola ski area. Due to high demand, "PALETAS" will also be available during the green season, at the country house, in the amusement park.

6 unique flavors
A cooling and delicious refreshment
New Exclusive Aronia flavor
PATELTAS in collaboration with Rusutsu Resort farm have create a new exclusive flavor, created using the freshest locally sourced Hokkaido fruits and vegetables.
The new Aronia flavor is exclusive to Rusutsu Resort and can only be purchased in the resort.
What is PALETAS?
Menu
1. Mix East JPY 480
Juice of roselle and apple base + apple, orange, pineapple, kiwifruit, grapefruit
2. Cream Cheese Mix JPY 480
Cream Cheese base + apple, orange, pineapple, kiwifruit, grapefruit
3. Chocolate Banana JPY400
Chocolate gelato + Banana, caramelized nuts
4. Ichigo Milk JPY 500
Strawberry gelato + strawberry with condensed milk
5. Kuri-Matcha JPY 450
Matcha(green tea) gelato + red beans, chestnuts
6. Rusutsu Aronia JPY 540
*Exclusive flavor for Rusutsu Resort
Cranberry and milk gelato + aronia and yam, both made in Rusutsu Farm.
Location
Country House in Rusutsu Resort Amusement Park (in front of Space Shot)

Download PDF