At our restaurants, we are committed to welcoming customers with food allergies and special dietary requirements to enjoy meals prepared in a safe, secure environment.
When making a reservation for one of our restaurants, please inform the staff of any dietary requirements and our specialist dietician will ensure a suitable meal is prepared, to the best of our abilities. We strive to prepare food to meet all dietary requirements, whenever reasonably possible. Please note, advanced reservations are required (not possible for buffet style restaurants).
Customers with food allergies/special dietary requirements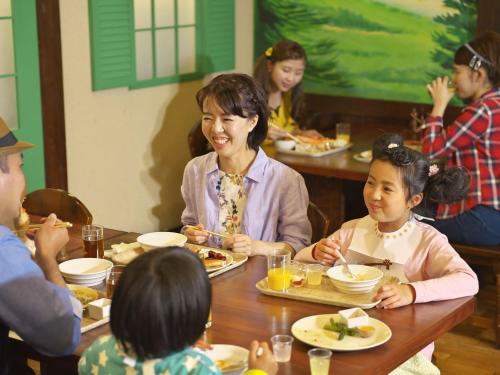 At our buffet style restaurants, specific allergen information is clearly displayed on a highly visible label. Listed allergens include; wheat flour, egg, milk, shrimp/prawns, crab, peanuts and buckwheat flour. Additionally, other ingredients which may affect customers with special dietary requirements are also clearly displayed. Listed ingredients include; beef, pork, chicken, lamb, fish, shellfish and alcohol.
We try our utmost to ensure ingredients not listed on the labels, will not be included, however we cannot guarantee traces of ingredients will not be present. All Raw ingredients are listed based on information provided by our food suppliers.
Rusutsu staff will use all reasonable efforts to prevent the introduction of allergens in the food preparation and handling process. However please be aware, all food is prepared in the same kitchen and we cannot guarantee that allergens will not been inadvertently introduced.
Please note, cooking utensils and dishes are typically cleaned in the same dishwashers, therefore a small possibility of contamination may exist.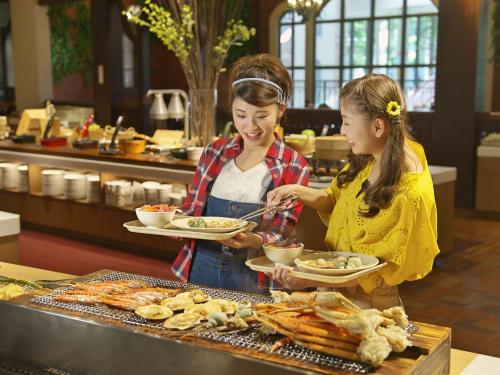 Rusutsu Resort may be compelled not to provide meals for customers with severe food allergies.
Please be advised, all customers with food allergies and dietary requirements should understand this notice and ultimately use their discretion to make an informed decision whether or not to eat at one of our restaurants.
Thank you for your understanding.