Take a scenic gondola ride to the summit of West Mountain to see one of Hokkaido's most stunning views. From the top of the gondola head over to our Observation deck and relax, this terraced area has seats where you can sit down and take in the extraordinary Hokkaido scenery.
Yotei Gondola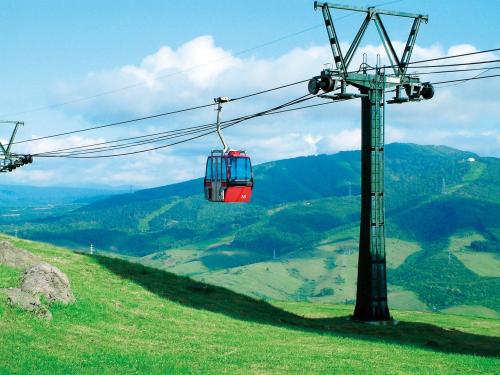 Ride the gondola to the top of West Mountain and the Observation Deck, the 5 min trip offers a splendid view of the amusement park and far beyond.
Age requirement: Age of 12 + (children under 11 need to be accompanied by a guardian)
Height requirement: None
Opening Date & Time 2020
Lift Operation Timetable
April 29 - September 30, 2020*Temporary Suspension Period
: Monday and Tuesday from 11th May 2020 - 22nd July 2020
[Weekdays] 9:00 am – 4:30 pm
[Weekends, Public Holidays, and April 30 - May 1, 2020] 9:00 am – 5:00 pm
October 1 - 11 & 17-18, 2020
[All days] 9:00 am– 4:00 pm
Special Operation Hours - Summer vacation sunset
July 23 - August 23, 2020
[All days] 5:00 pm – sunset
Fee for 2020
Visitors with amusement park ticket holders:
Free of charge during the valid date of the amusement park ticket ​​​

In-house guests without amusement park tickets:
JPY 1,300 per person for a round trip

*The Yotei Gondola is only for amusement park pass holders and in-house guests who purchase the Yotei Gondola ticket, visitors without amusement park tickets cannot ride the Yotei Gondola.
Observation Deck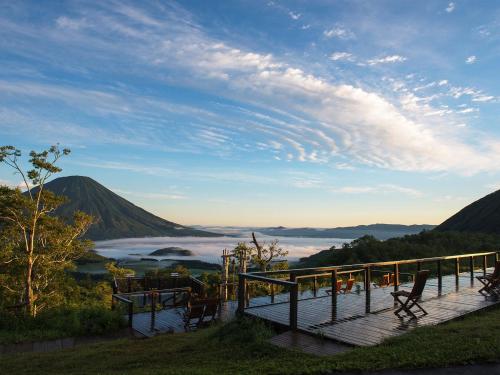 Take a gondola ride to the summit of West Mountain, the view from the observation deck is spectacular. When the weather is fine you can see Mt. Yotei, Lake Toya and even the Pacific Ocean.
Stunning Panoramic Views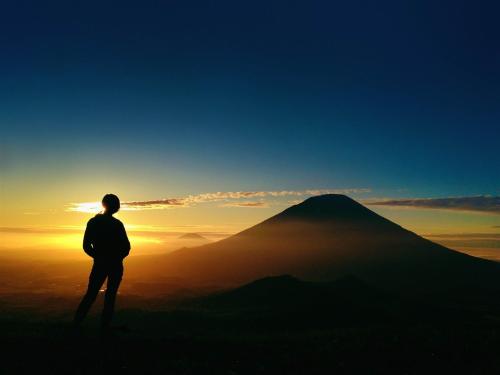 When the weather is clear you can see incredible views of Mt. Yotei, Lake Toya and even the Pacific Ocean.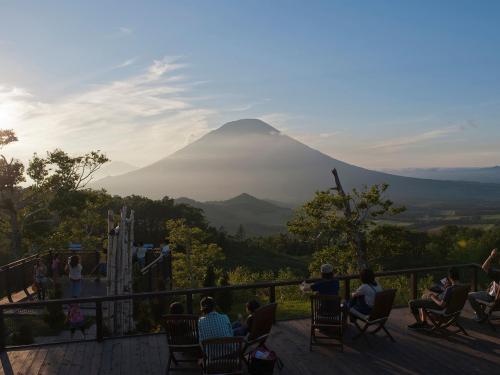 Twilight is especially recommended as the Hokkaido landscape looks even more spectacular bathed in a warm orange light, as the sun sets/ rises behind Mt Yotei.
Sea of Clouds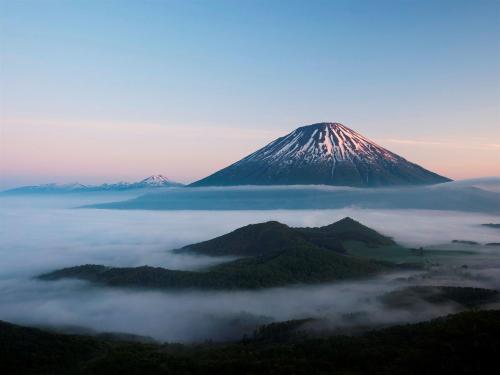 Witness the breath-taking 'Sea of clouds' (unkai in Japanese) as a low-lying cloud blankets the valley floor beneath the Yotei Observation Deck creating a beautiful weather phenomenon. Get up early and take a gondola ride through the 'sea of clouds' for an unforgettable experience.
Watch from the observation deck as the clouds roll over the hills below, like waves in the ocean. With the right weather conditions you will be treated to an unbelievable sight.
Happiness Bell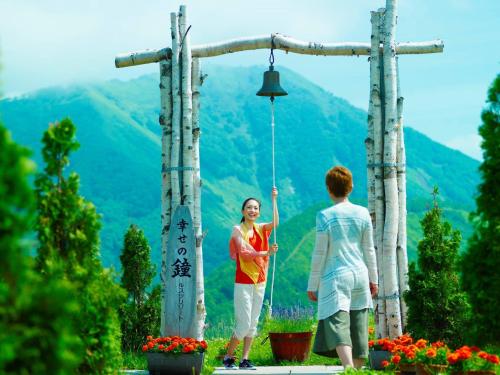 The top of West Mt is thought to be a Chinese Feng Shui power spot. It is believed that by standing in this area it is possible to harness positive energy and dramatically improve your fortune. Please feel free to ring the bell, we hope it will bring you good luck.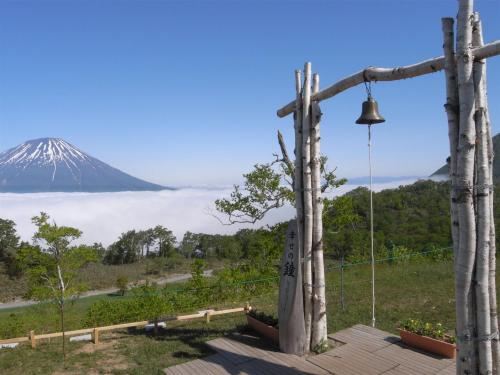 The Happiness Bell is also in a great setting for creating memorable photos to remember your time at Rusutsu Resort.
Cable Car Shop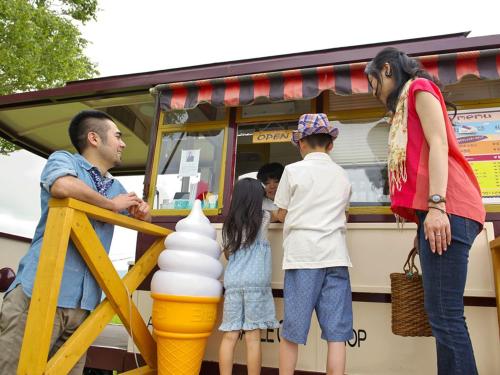 Why not grab a refreshing drink or tasty snack at the cable car shop. This shop is conveniently located at the summit of West Mt, next to the observation deck allowing you to enjoy a refreshment with the stunning view of Mt Yotei.
Why not try our delicious speciality ice-cream made from local Hokkaido milk, this tasty treat is not to be missed.
Notes
Unlimited access to the Yotei Gondola is included with an amusement park ticket.
In-house guests may purchase a ticket for JPY 1,300 (round trip).
Tickets available from the main ticket office or base of the gondola station.
Operating times vary depending on the season.
Gondola service may be suspended due to bad weather.
Note for Drone Operations
This notice applies to all parties interested in operating drones on Rusutsu Resort property/within and around the resort area.
Please note drone operations are NOT permitted in/around the Rusutsu Resort Area. Regarding press/media parties, pre-approved permission from the resort management is required for all drone operations.
Thank you for your understanding.