Rusutsu Resort triumphs again at the World Ski Awards 2018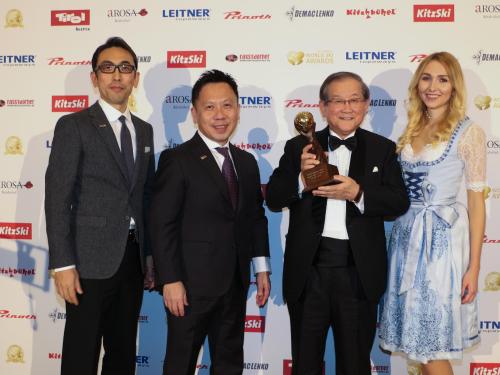 On 17th, November 2018, Rusutsu Resort successfully defended it titles of, Japan's Best Ski Resort and Japan's Best Ski Hotel, at the prestigious the World Ski Awards.
After triumphing in two distinct categories at the World Ski Awards 2017, it is a remarkable achievement to retain both of these highly coveted awards. After the voting period, Rusutsu Resort once again emerged victorious fending off strong competition in both categories.
Additionally, this year marks the third consecutive victory for The Westin Rusutsu Resort. Shortly after its grand opening in its first year of operation, The Westin Rusutsu Resort won the prestigious title of the World's Best New Ski Hotel 2016.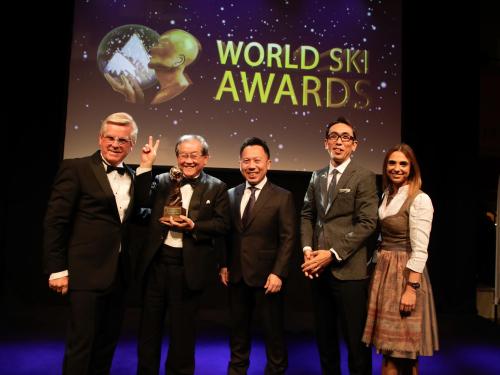 The president of Kamori Kanko Co., Ltd, Hisatake Kamori commented, "It is a great honor to be recognized by the prestigious World Ski Awards for the second year in a row. In the future, we aim to meet and exceed guest expectations and plan to further develop Rusutsu Resort into a world-class destination. We hope our customers continue to patronize our resort as we move forward. The recent Hokkaido earthquake has impacted the Hokkaido tourism industry, therefore we hope this award will help to restore confidence in Hokkaido tourism.
"It is a great honor for us to receive international recognition, as Best Ski Hotel for three years," said Atsushi Miyazaki, General Manager, The Westin Rusutsu Resort. "We would like to thank everyone who voted for us - the World Ski Awards are a definitive benchmark of excellence in ski tourism, and the voters represent the most respected ski professionals and most discerning consumers in the ski travel industry, so this is a wonderful accolade to our commitment to providing the very best experience for all our guests."
We are delighted to win the prestigious accolade from The World Ski Awards and hope to continue to strive towards further achievements in the winter sports and tourism industries.
About World Ski Awards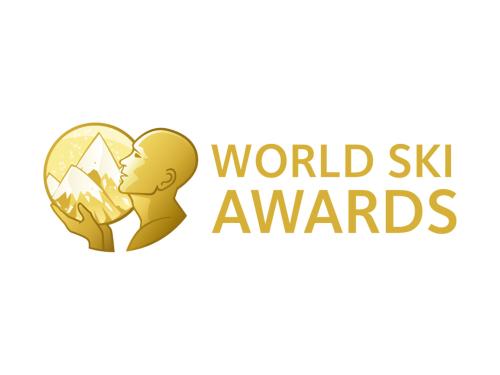 What is the World Ski Awards
The World Ski Awards is one of the most prestigious awards in the ski tourism industry and often referred to as the 'Oscars' of the travel industry. Established in 2013, this year marks the 5th time the respected awards have been held. Covering a wide variety of categories The World Ski awards see the finest ski resorts, hotels, and ski industry companies from, around the globe competing for the distinguished awards. With nominations announced in June after a brief voting period, the winners were recently confirmed in November, at a lavish awards ceremony.
Japan's Best Ski Resort 2018 - Rusutsu Resort
Japan's Best Ski Hotel 2018 - The Westin Rusutsu Resort
Special accommodation package (Rusutsu Resort Hotel & Convention only)
To celebrate this prestigious award we have created this special package.
----------------------------------------------------------
Price Includes (per night/per person):
----------------------------------------------------------
- Accommodation of your choice
- Breakfast FOR ADULT at your choice of restaurants
- 1 day lift pass FOR ADULT
- Service charges and taxes
*1:
Stay Support Service
includes a medical support service, a telephone interpretation service, a travel protection, and use of an exclusive application (Wi-Fi and a translation service) etc. Please note Stay Support Service is only applicable to Non-Japanese who live outside Japan, but not applicable to non-Japanese having permanent residency of Japan.
and ,more benefits included.